Projects simply everywhere!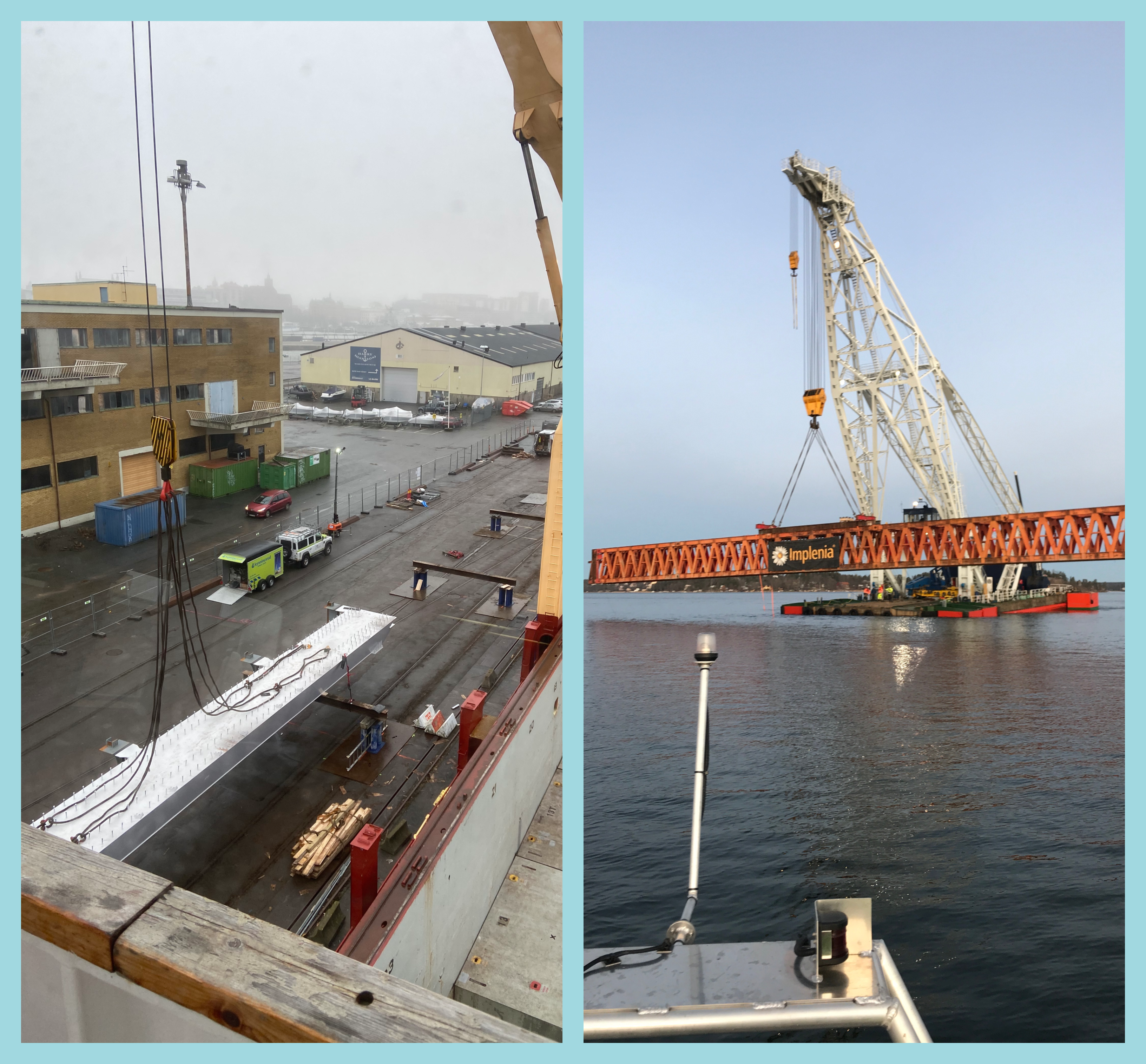 Swedish investments in infrastructural projects are on fire!
Sweden is leveling up with large infrastructure projects launched in many corners of the country. The Swedish government states, in the National plan for Sweden, that up to 700 billion will be invested in infrastructure between 2018-2029. TSA Agency Sweden are eager to be a part of this development, and to kick start the new decade of 2020 we had the opportunity to act as full Ship Agent for the vessels delivering parts to some of the new landmarks around Sweden.
See pictures above of the cargo handling of bridge parts to "Hisingebron", Gothenburg, (to the left) and Heavy lifting barge "Lodbrok" discharging train bridge parts to "Lidingöbron", Stockholm (to the right). All to
be fully constructed in the upcoming years.
For more info please contact our dedicated staff in Gavle or Gothenburg
Celebrations!TSA East coast office celebrates one year! The time is running utterly fast, we have already had our office in Gavle operational for one year! And what a year! The digitalization has changed the business environment, and we have worked hard to keep up the...